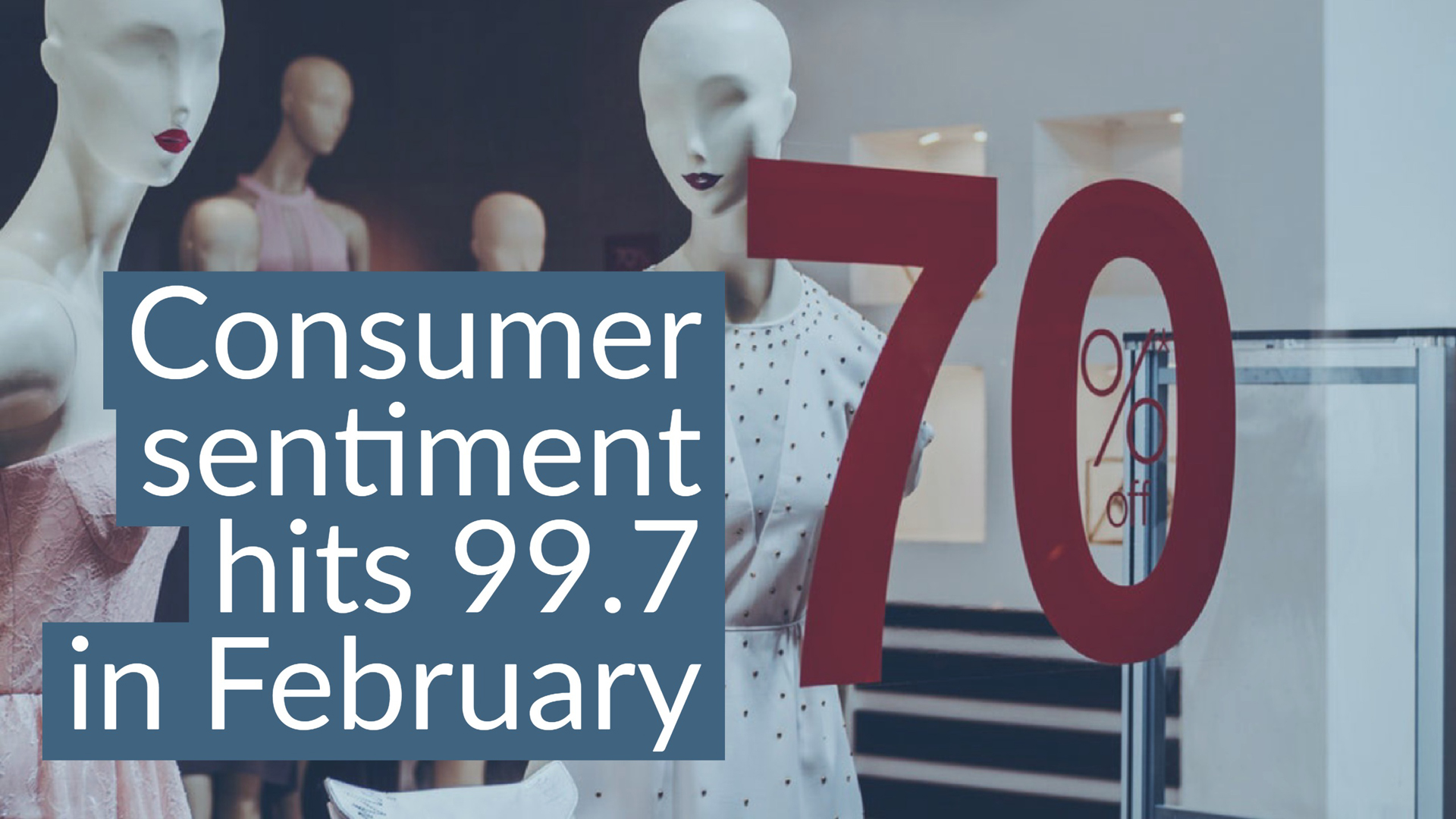 In February, the University of Michigan's consumer sentiment index posted the second highest number since 2004. The economy continues to push full steam ahead despite recent pullbacks in the market. Given the current environment includes rising interest rates, consumers still believe the market is health and are showing it with their spending.
Unemployment sits near four percent and many are considering that number full employment. To aid in the confidence, the Trump administration passed a tax bill that put money back into the consumer hands. Also, this allowed many businesses to repatriate money at a lower tax rate and give bonus to employees who would likely go without.
Recently, the Trump Administration made comment regarding the potential implementation of a tariff on steel and aluminum imports. The markets reacted negatively because the comments, if made true, would have a negative impact on growth. Aside from recent comments, consumers still feel the market is as strong as ever.
What does this mean for you?
First, this means that consumers have continued to feel bullish on the economy since the Great Recession. If you are looking to purchase a commercial building or expand your business, the current comments from the Trump administration should not deter you. Employment continues to be strong and consumers maintain their faith in the market.
Secondly, the rising interest rate environment is a sign the market is healthy. Rates are still low in comparison and lending continues to be less strict compared to the beginning of this market's bull run. The Fed plans to raise interest rates at least three times this year, so now is the best time to act before the Fed acts on their comments.
Lastly, according to Bloomberg.com, the most consumers since 1984 said they have heard positive news about economic developments. People are no longer afraid to leave jobs for another, and with job security people are willing to take on larger purchases. With the stock market out of mind, people are pressing onward.
If you are a current business owner, these statistics mean people are out looking for work. Expanding now may present a win-win opportunity as lending is relatively inexpensive and real estate will cost less to purchase. Despite the latest comments on steel and aluminum imports, many feel this is a simple war of words rather than something that will formulate into actions.
Low inflation and roaring markets make it the right time for business owners and investors to take advantage of the current real estate market. Low interest rates combined with favorable tax laws signal that now is the time to push your business to the next level.
---
University of Michigan – Survey of Consumers